Someone said Ice Blonde? I'll have a platinum please.
Posted by SHOPIFY API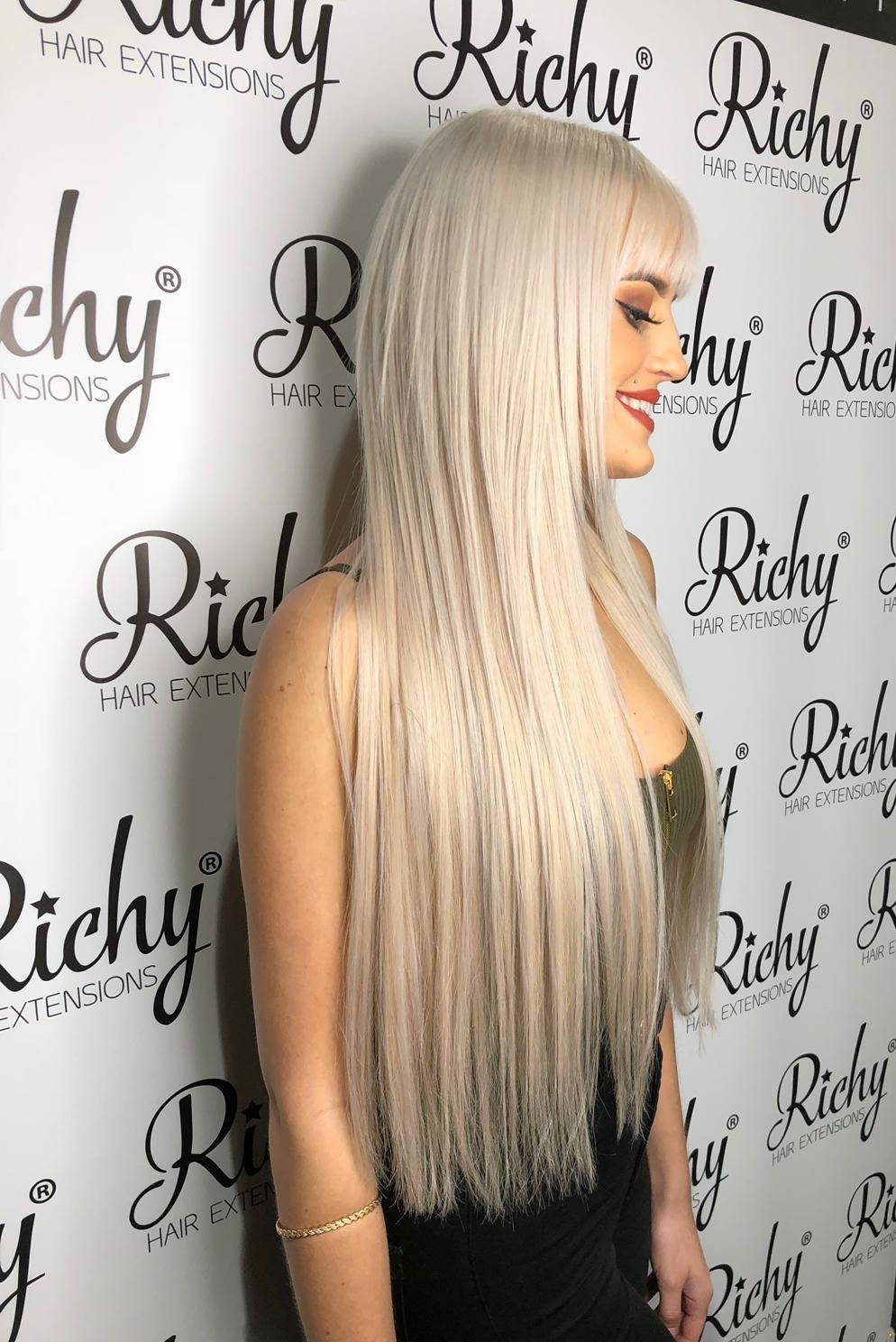 Ok, so whether you're icy princess Elsa from Frozen or looking to rock a Kim K platinum style, I think we can all agree that cold shades of blondes are simply gorgeous. But can you get hair extensions that can handle these bright shades without breaking and getting dry as dust after a few washes?
One of the best things about my job is spending a lot of time with the most talented hair professionals. One of the common themes that gets discussed tend to be that extensions are great until you need them in ice cold blonde colors.
Why it so hard to get a perfect platinum color at a good quality?

Well, there are a few factors that come in play. First, the original color i.e. the underlying pigments of the hair. Second, the processing of the hair.
Today Asian hair is fairly common in the market and by nature has a wonderful durable texture, it is typically rich in dark beautiful pigments. However, it is very difficult to get it to the bright icy blonde shades without harming the cuticles. A lot of the hair on the market that is available in bright shades has been bleached and processed with silicone and unfortunately will deteriorate quickly as soon as the silicone washes off.

The European hair typically has naturally brighter underlying pigments and can reach lighter shades more easily without compromising its quality. Our hair is also going through a very gentle process which does not involve any bleaching at all but simple bath to remove the unwanted pigments and add the brighter pigments for the ice platinum blonde colors. The result are soft and gorgeous shades that will last you for many months!
We love every single color and are very proud to be able to tailor to all needs with our European and Indian hair, whether you are looking for platinum blonde or deep dark espresso brunette, it's Richy! Collection 2019 Sale 70% Off Title for image