Welcome 2020 and Welcome Ombré & Rooted
Posted by SHOPIFY API

All year, we've been listening to your suggestions and drawn inspiration from the hottest colors and influencers in the glam world to formulate our new line of ombre and rooted extensions! After much anticipation, we are beyond excited to unveil these colors and announce more to come….
Available in our two most popular lengths: 16-18" (40cm) and 20-22" (50cm) our 2020 collection features timeless blends we are familiar with as well as bold, new tones to keep you effortlessly trendy year-round. Sandwich our Ombre/Rooted Stickees with any of our beloved Diamond or Gold Stickees for a color-matched masterpiece!
GET INSPIRED:
Shay Mitchell & Selena Gomez are MAJOR inspirations for any 03/06 Ombre or Rooted look!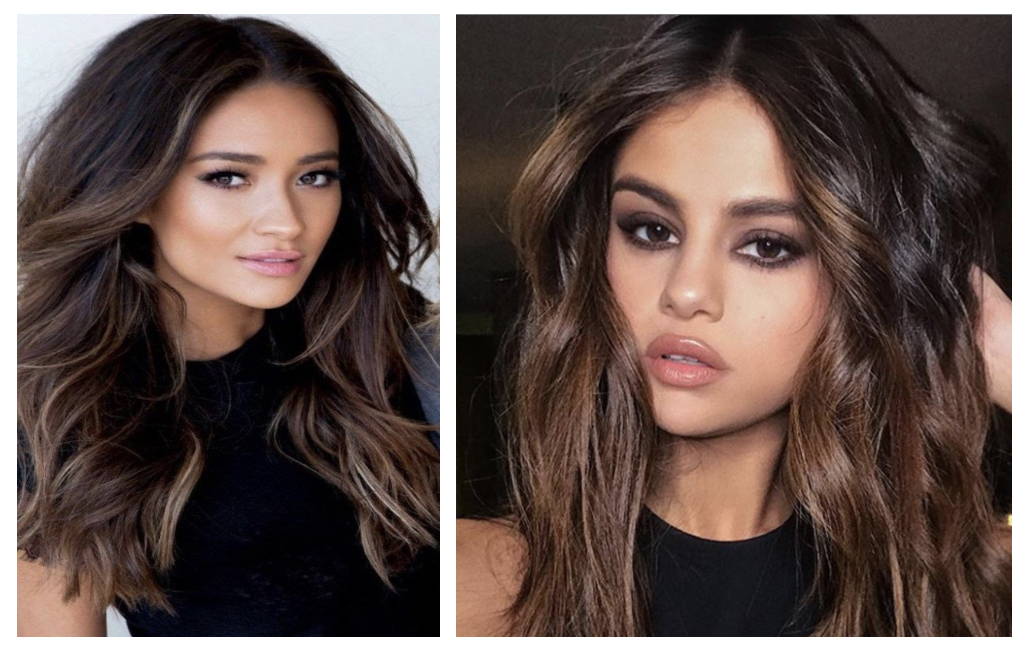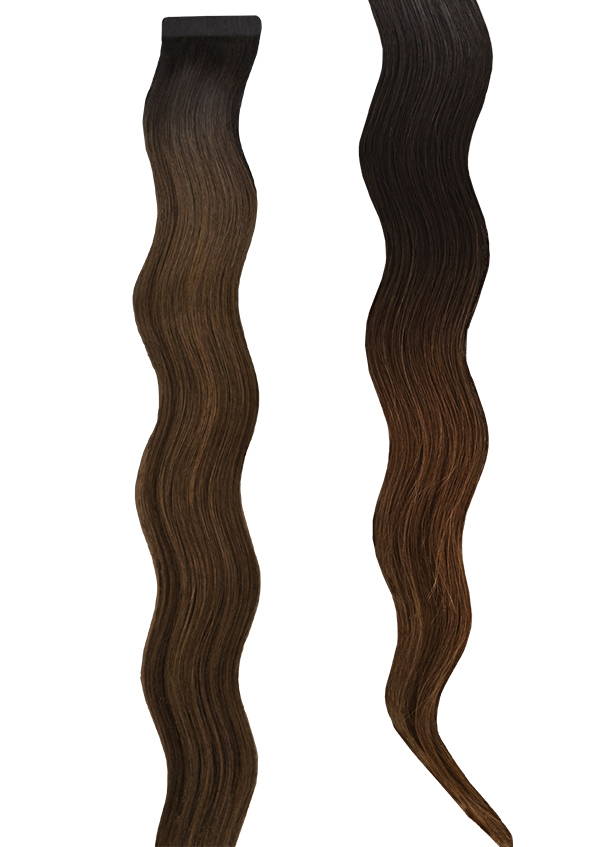 A more subtle root option, this brunette combination stirs up hints of roasted chestnut that combine seamlessly to give your client thick locks of depth and shine. A full head of 03/06 rooted or ombre Stickees will have a natural shadow root effect ideal for transitioning hair or clients who wish to lay off the color for a while. Or, combine Ombre 03/06 Stickees with Ombre 06/12 Stickees to create a dimensional masterpiece without use of color or harmful dye (see below)
OMBRE 06/12
& ROOTED 04/12

When formulating our ombre and rooted color combinations, we wanted to develop a few signature colors that were both timeless AND trendy. While a strong grown-out root has gained popularity in the recent years, who can forget the original influencers of our ombre obsession. Once upon a time, our Pinterest boards were flooded with gorgeous hair inspo from the talented stylists behind Ciara and Khloe Kardashian's look. Our new Rooted 04/12 is the perfect option for warm honey blondes with natural brunette growth at the root. Try the 06/12 for a slightly more subtle brunette to blonde transition that's perfect for both ombre-haired clients and brunette clients who wish to achieve an ombre effect with added length.
GET INSPIRED: Richy Rooted 04/12 for Ciara's look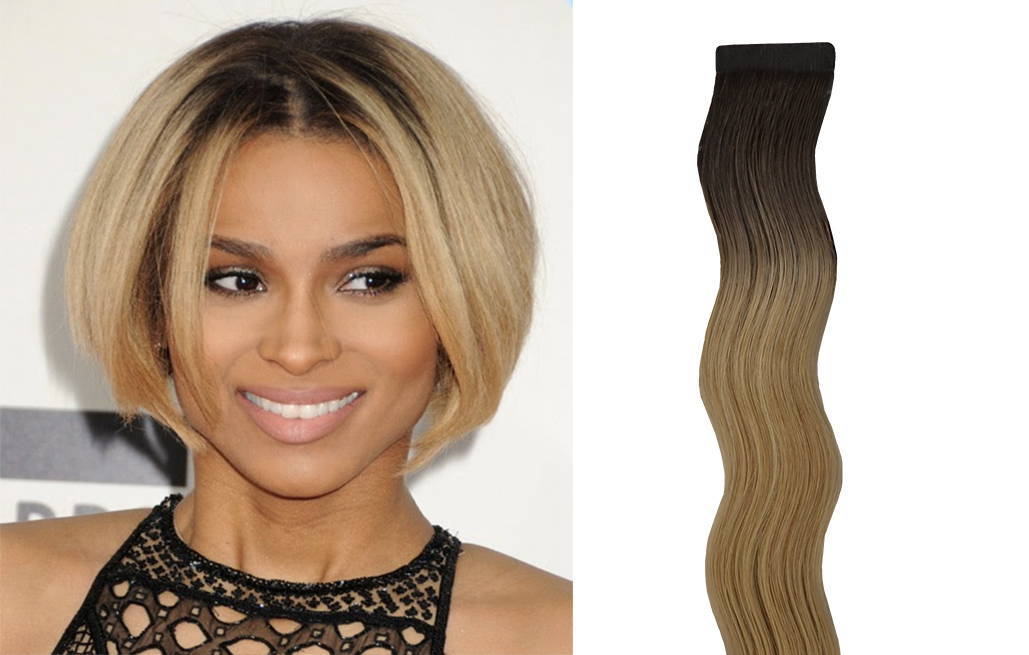 GET THE LOOK: Richy Ombre 06/12 for Khloe Kardashian's look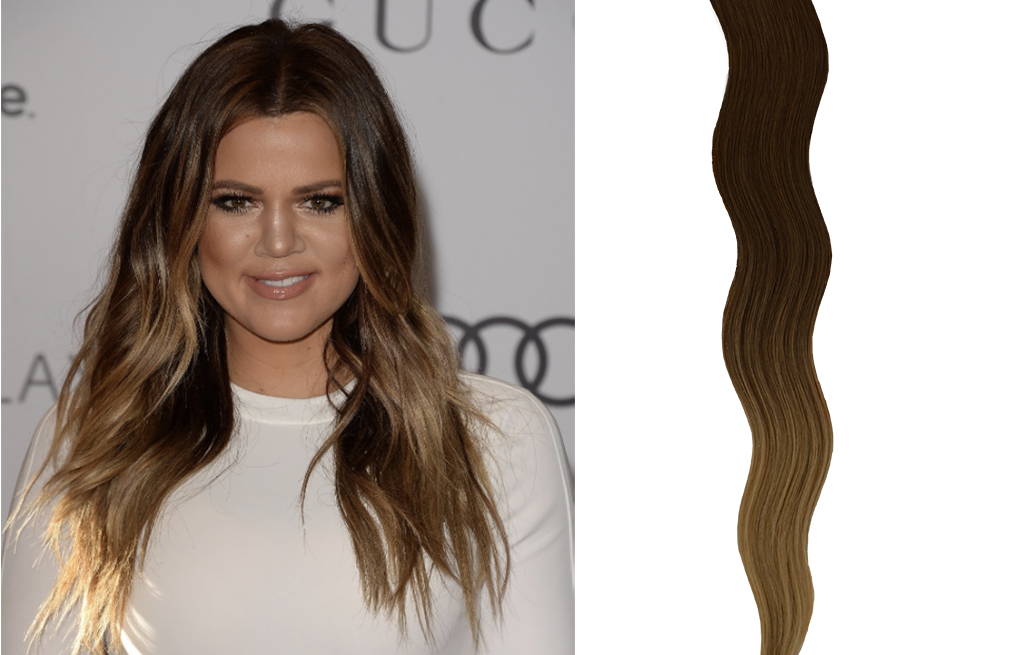 GET INSPIRED: Drew Barrymore and Emilia Clark rocking this subtle and warm ombre that can be easily achieved with our 58/12 Rooted or Ombre options.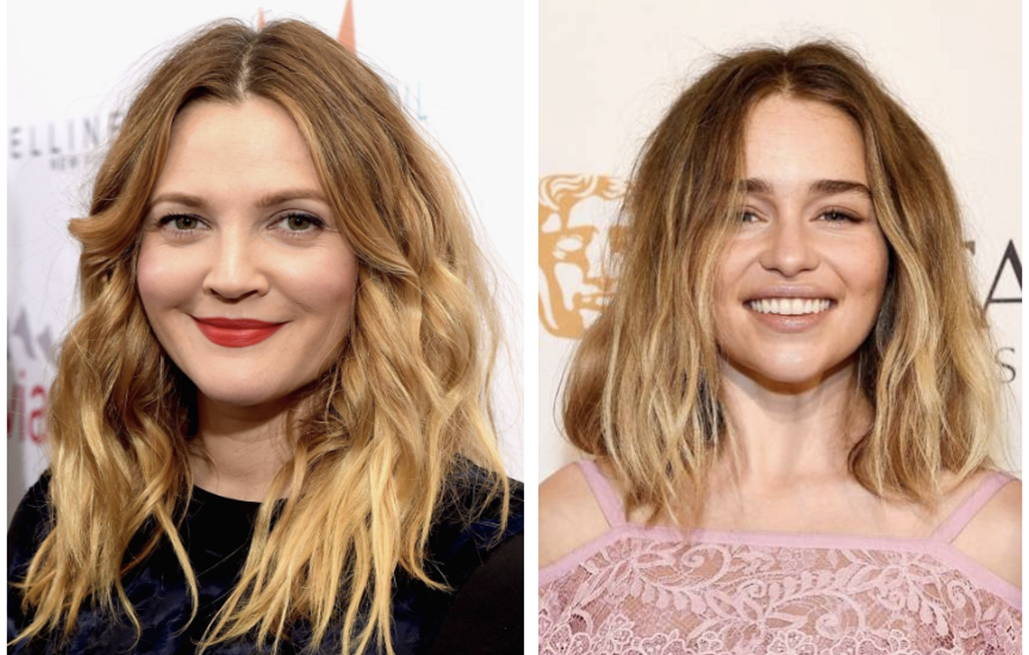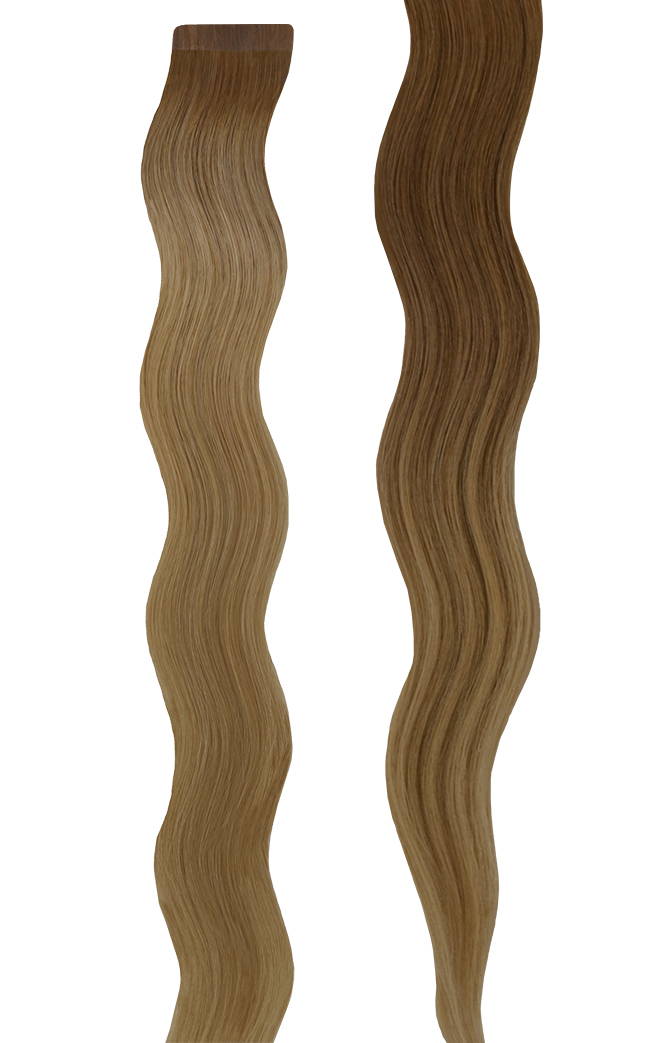 Inspired by one of our most popular blended color levels, we took to recreating our famous 58/12 to include it in our Ombre & Rooted color line. Featuring our warm, honey-brown level 58/58 as a base, this option is designed with warm tones in mind. Additionally, the transition from 58 to 12 is not as contrasted as that of our 06/12 Ombre or 04/12 Rooted options.
COMING SOON: Platinum, ashy, and so much more..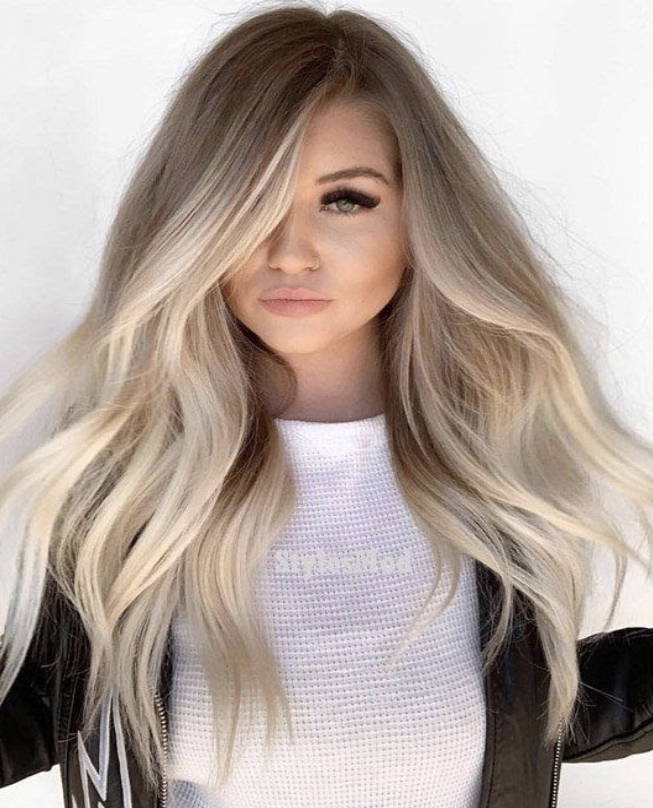 GET INSPIRED: Ashy, platinum ombre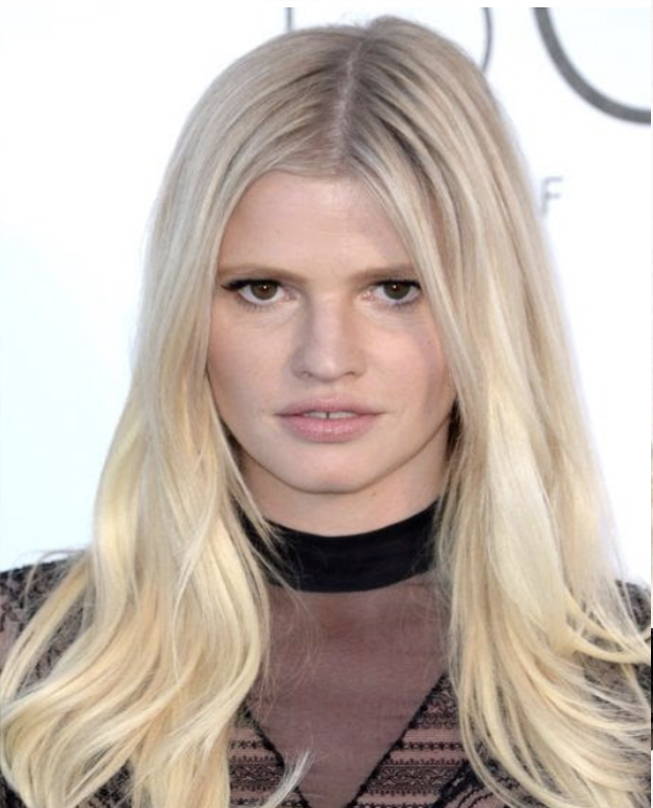 GET INSPIRED: Dutch model Lara Stone with an ashy, platinum shadow-root
A strong root has been trendy and only increasing in popularity over the past few years. Spearheaded by beauty moguls like Nicki Minaj and Kim Kardashian, the sharp dark root/platinum blonde combination went from not to hot in the last few years! Here is a sneak peak into some of the colors you can expect in the coming weeks…
GET THE LOOK: Before & after

Before & after installation of our new secret ombre shade (also available in a rooted option for a shadow root platinum look more similar to Lara's!)…  
Hair artist: Laura Rugetti, Richy Hair Ambassador & owner of The Beauty Can (@laurarugetti) in Woodland Hills, CA.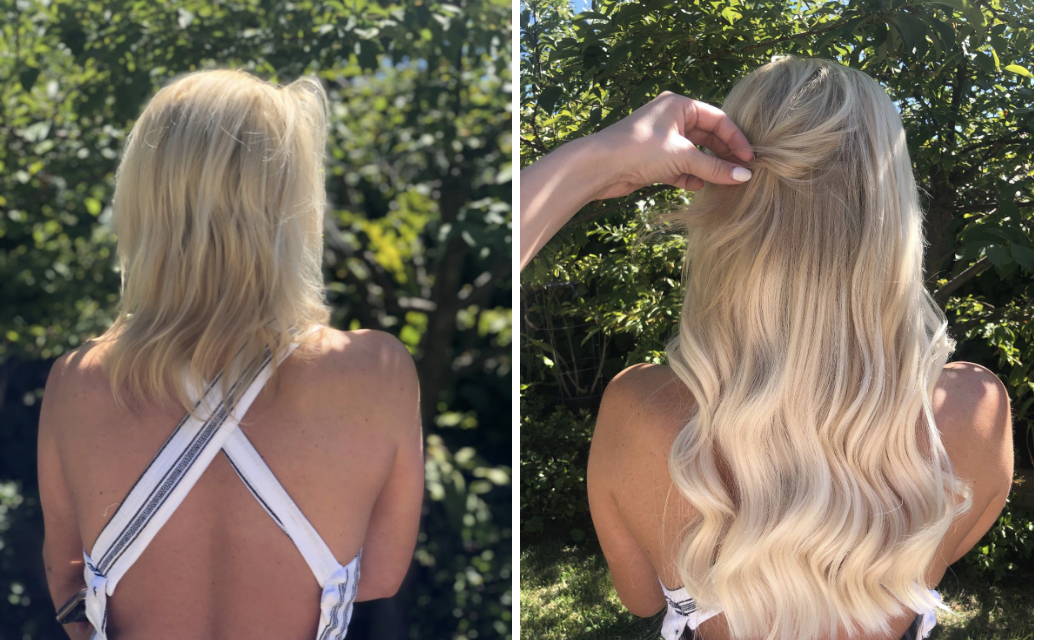 GET INSPIRED: Ashy, platinum ombre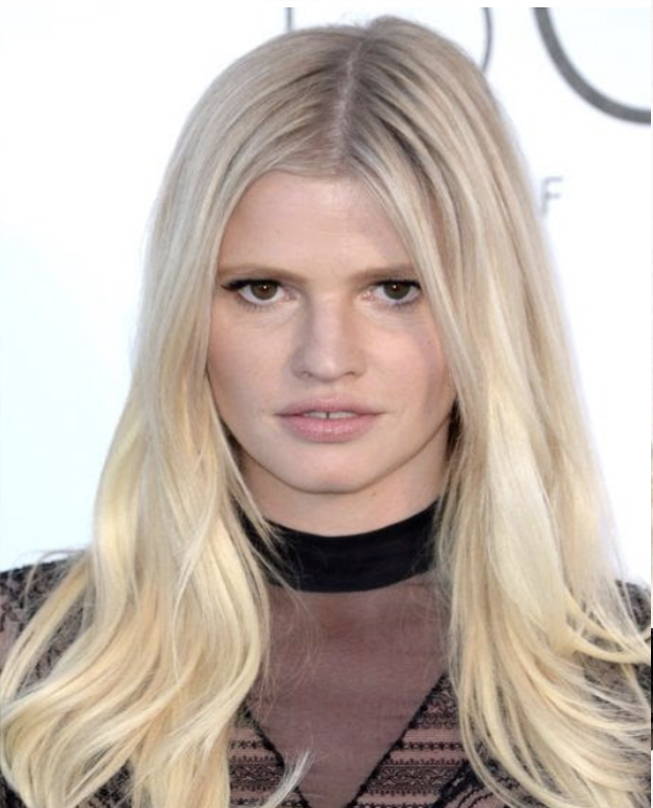 GET INSPIRED: Dutch model Lara Stone with an ashy, platinum shadow-root Collection 2019 Sale 70% Off Title for image